BRIARVILLE TOBACCO PIPE REPAIR & RESTORATION
PIPE REPAIR AS CLOSE AS YOUR MAILBOX TM
Alfred Dunhill's "The White Spot" Pipes
Briarville is the ONLY USA Authorized Repair Shop
We know how you how you love your Alfred Dunhill "The White Spot" pipes. In 2022 we partnered with The White Spot and Briarville is their ONLY USA Authorized Pipe Repair Shop.

Reach out to Briarville for your Alfred Dunhill "The White Spot" pipe repair and All Other Brands of Tobacco Pipe Repair Needs.
BRIARVILLE PIPE REPAIR & RESTORATION – TOBACCO PIPE REPAIR MADE EASY!
We know how you love all of your tobacco pipes. We love each and every one of ours too. Looking at one of our favorite pipes and knowing that it's in need of repair or restoration can be concerning.
The answer to your questions: Briarville Pipe Repair & Restoration – Pipe Repair as Close as Your Mailbox TM.
Since 2012 Briarville Pipe Repair & Restoration has been service smoking tobacco pipe enthusiasts world-wide. We built upon the concept, marked by our trademarked tagline, Pipe Repair as Close as Your Mailbox TM. We knew how smoking tobacco pipe owners loved their pipes – the feel of the pipe in our hands, the sensation of the stem on our lips when enjoying our favorite tobacco mix.

The pipe repair industry was highly fragmented and it was tough to find a smoking pipe repair and restoration professional. The internet along with a focus on providing affordable, quick, and service of the highest quality, enabled Briarville Pipe Repair & Restoration to get a strong foothold and grow into the #1 result on Google search. Thanks to all of you around the world that enabled us to grow and better serve your needs!
BRIARVILLE – CLIENT REVIEWS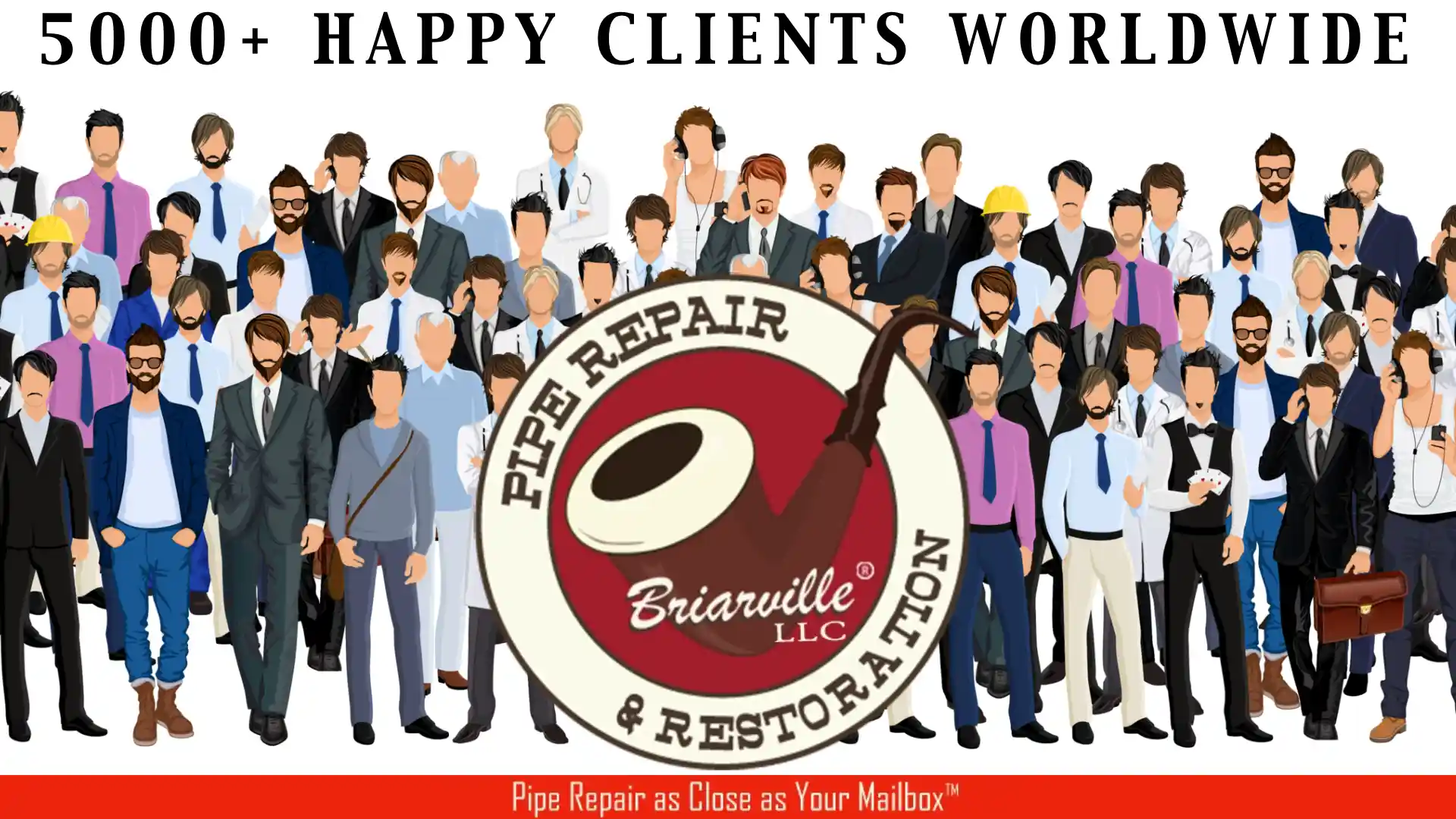 OUR CLIENTS LOVE US!
Real People Leaving Real Reviews! Want To Let Us Know How We Are Doing? Submit A Review!


You Don't Need a Google Address to Leave a Google Review!
David Lance Schwartz
2023-05-07
I was so impressed with Rich from Briarville. I sent him a dozen pipes that needed various aspects of restoration. The quality of his work is unmatched in my experience over the years. I feel like I'll never need to look for another source to be the "mechanic" of my pipes. Briarville is all I will ever need. Bravo!!
Rich did a great job on the new stem for my Pre-Republic Peterson. Very nice guy, a real gentleman. Outstanding service and great prices. Highly recommended. Gary Hahn Luray, VA
What an amazing service! I sent my favorite pipes that I inherited. They needed some work and they've come back looking like new. I could not recommend their service more.
Outstanding work on a 50 year old Georg Jensen, my pride and joy. I had ordered two new acrylic bits for my pipe, one in black and one tortoise, the work was beautifully done really nonpareil , this guy is an artist. When I need work on my pipes I know where to send them to get the TLC they need, you should too. I can't recommend this gentleman highly enough.
Rich did an amazing job repairing my favorite pipe! Fast service and very affordable, highly recommend!
Rich put a new stem on a beloved pipe my daughter had given me. The workmanship was excellent and the service timely. The pipe looks and smokes great. I highly recommend Rich and Briarville for your pipe repair needs.
I asked Rich to create an amber pipe stem for a pipe bowl that my son gave me and I restored. The turnaround is normally 10 days or so but he made it the same day he received the pipe! And it is beautiful! My son was so excited to see it too. It's a beautiful pipe now that I will always treasure. Thanks so much for the beautiful stem and the super fast turnaround!
Have had several stems replace, one being a meerschaum and couldn't be happier! Will be sending in another this week!
They did a fabulous job repairing my Standwell I can't tell it was ever broken The price was more than reasonable Highly recommend
Rich does fantastic work. Refurbished one of my Dunhill pipes. Better than when I bought it 30+ years ago.
MORE REVIEWS FROM OUR WEBSITE
BRIARVILLE – SERVICES

BRIARVILLE TOBACCO PIPE REPAIR & RESTORATION – PIPE REPAIR AS CLOSE AS YOUR MAILBOX TM
BRIARVILLE TOBACCO PIPE REPAIR & RESTORATION – A SIMPLE 3-STEP PROCESS
STEP 1:
Simply fill out and submit the convenient NEW WORK ORDER FORM below.

Shortly after we receive your NEW WORK ORDER Form, you will receive an email from us notifying you of the receipt and the OK to ship your tobacco pipes to us.
STEP 2:
Box up your tobacco pipes and mail them to the address below. We will email you when your tobacco pipes arrive with our estimated work completion date.

The average turnaround time is around two weeks.

If we have any questions after we receive your tobacco pipes, we will call from the (615) area code number below. Please put our contact information, email and phone number in your contacts so you know it's us.
STEP 3:
Upon completion of the work on your tobacco pipe(s), you will receive an invoice to your email address.

We accept all major Credit Cards worldwide, PayPal and Apple Pay.

Use the Invoices Secure Payment link to complete your payment from your computer, tablet or mobile phone. Once the payment is successfully made, you will receive an email confirmation.

Once your tobacco pipe(s) is (are) return shipped, you will receive a final email with the USPS Priority Insured Tracking Number.




Meerschaum / Antique Curator Clean







Stem Refurbish / Refit / Teeth Marks

Standard Shape Vulcanite Replacement

Standard Shape Acrylic Replacement

Freehand Fancy Acrylic or Vulcanite


Custom Stem Cut from Blank

Hand Cut Stem from Block or Rod

Hand Cut Stem from SEM Ebonite



Peterson "P" Lip (When Available)

Peterson Acrylic Fishtail 300 Series


Craft Delrin Tenon Replacement

Meerschaum Push/Pull Tenon

Meerschaum Bone Screw Tenon

General Shop Hourly / Manufacturing
STEM COLOR CHOICES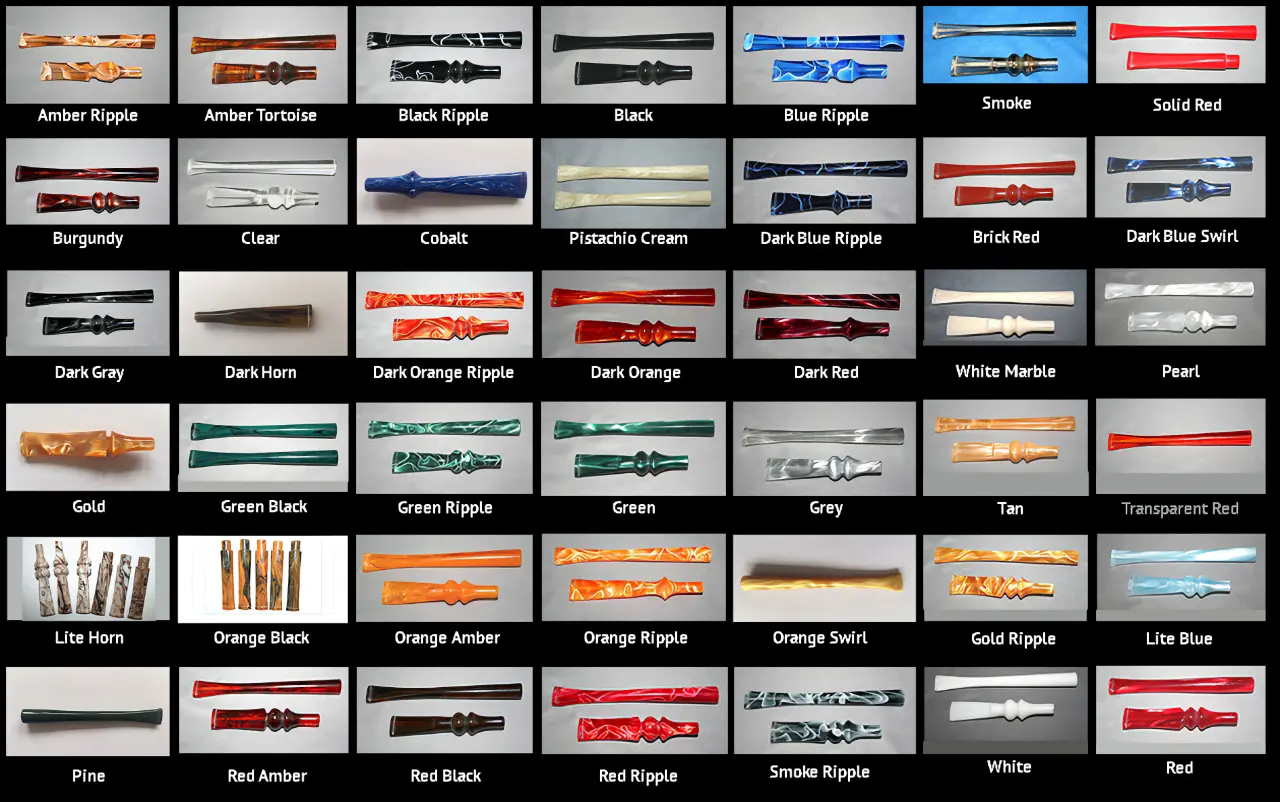 BRIARVILLE – NEW WORK ORDER
If you are having us replace your stem, please tell us your choice from the Stem Color Choices above.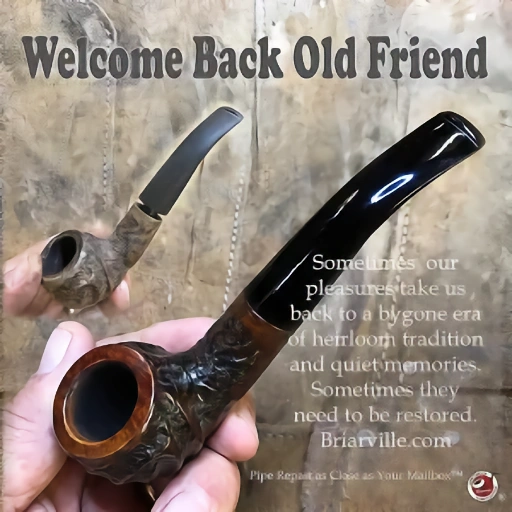 NEW WORK ORDER
Note: Images have a maximum size of 2MB. If you get an error message when trying to add an image, please compress your image size to make it smaller. TinyPNG.com [LINK] is a FREE & EASY TO USE online site for making images smaller and accepts most formats.
Mail Them and Done – We'll Take Care of the Rest.
Briarville Inc
96 Craig Street Ste 112 – #336
Ellijay, GA 30540
The Briarville Assurance – First off, thank you for joining the thousands of other Clients, worldwide in the Briarville family!

We will only repair service or restore what is needed on any pipe as directed by our valued Clients. All professional due diligence is observed while your pipes are in our care and custody. Because of the nature of the materials, age and prior usage, an attempt to repair can do more damage, even to the point a repair is not possible. This is particularly true with vintage or new meerschaum pipes or featherweight pencil shank briar pipes.

While rare, if further damage occurs or undisclosed damage is discovered you will be notified. Any additional repairs will be added to the work order and invoiced.

Briarville ships domestic packages USPS Tracked Priority with $100.00 (one hundred dollars) insurance. International shipments are USPS 1st Class Intl. Additional insurance may be requested. Additional insurance charges are added to the invoice. We do not accept any liability for carrier exceptions. All repairs are at the owners risk.

You don't need a lawyer to understand the Briarville Privacy Policy: We will not share client information. Period!
BRIARVILLE – TOBACCO PIPE SHOP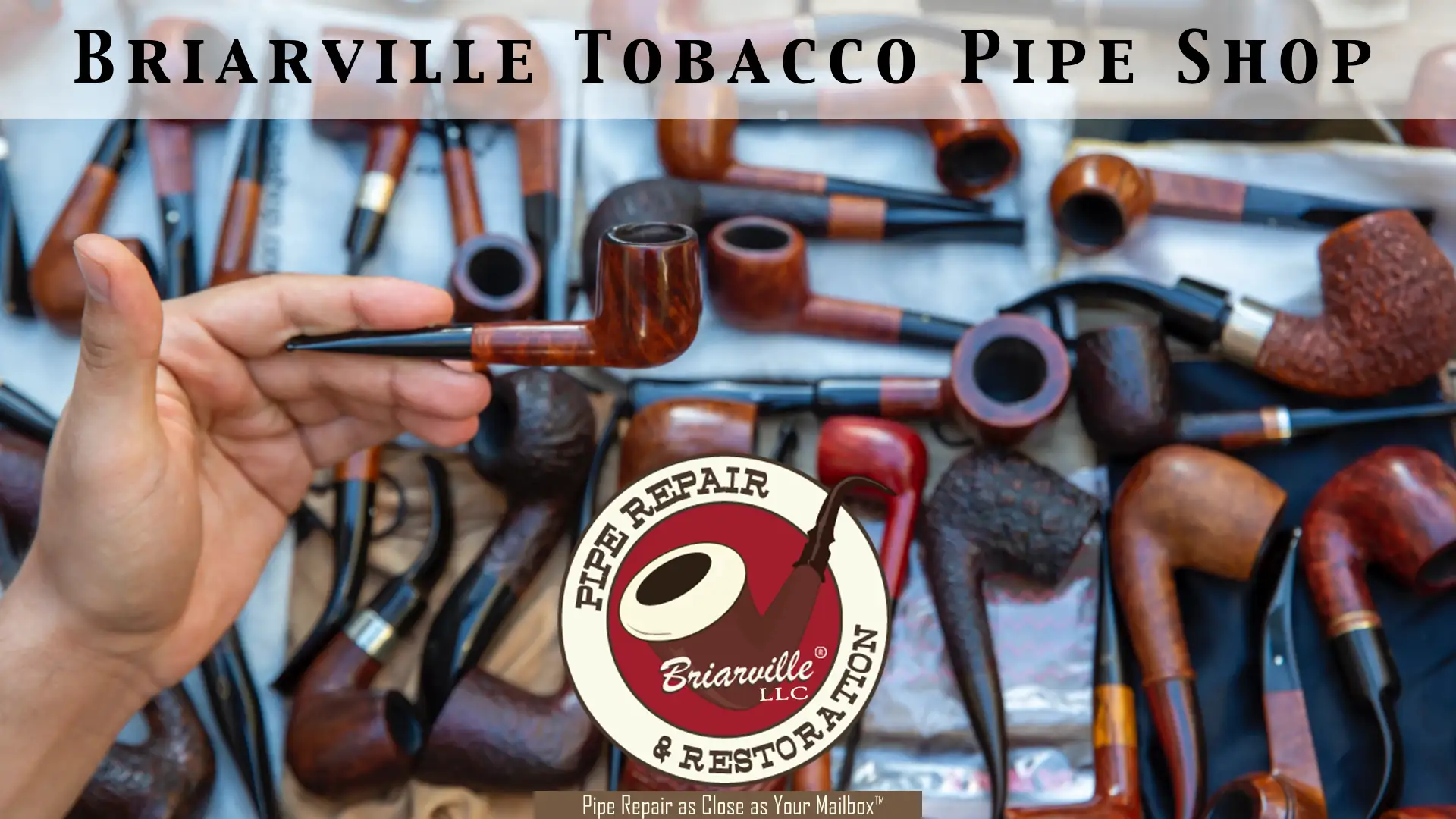 We Offer a Variety of Products – Take a Peek!
BRIARVILLE – TOBACCO PIPE FAQ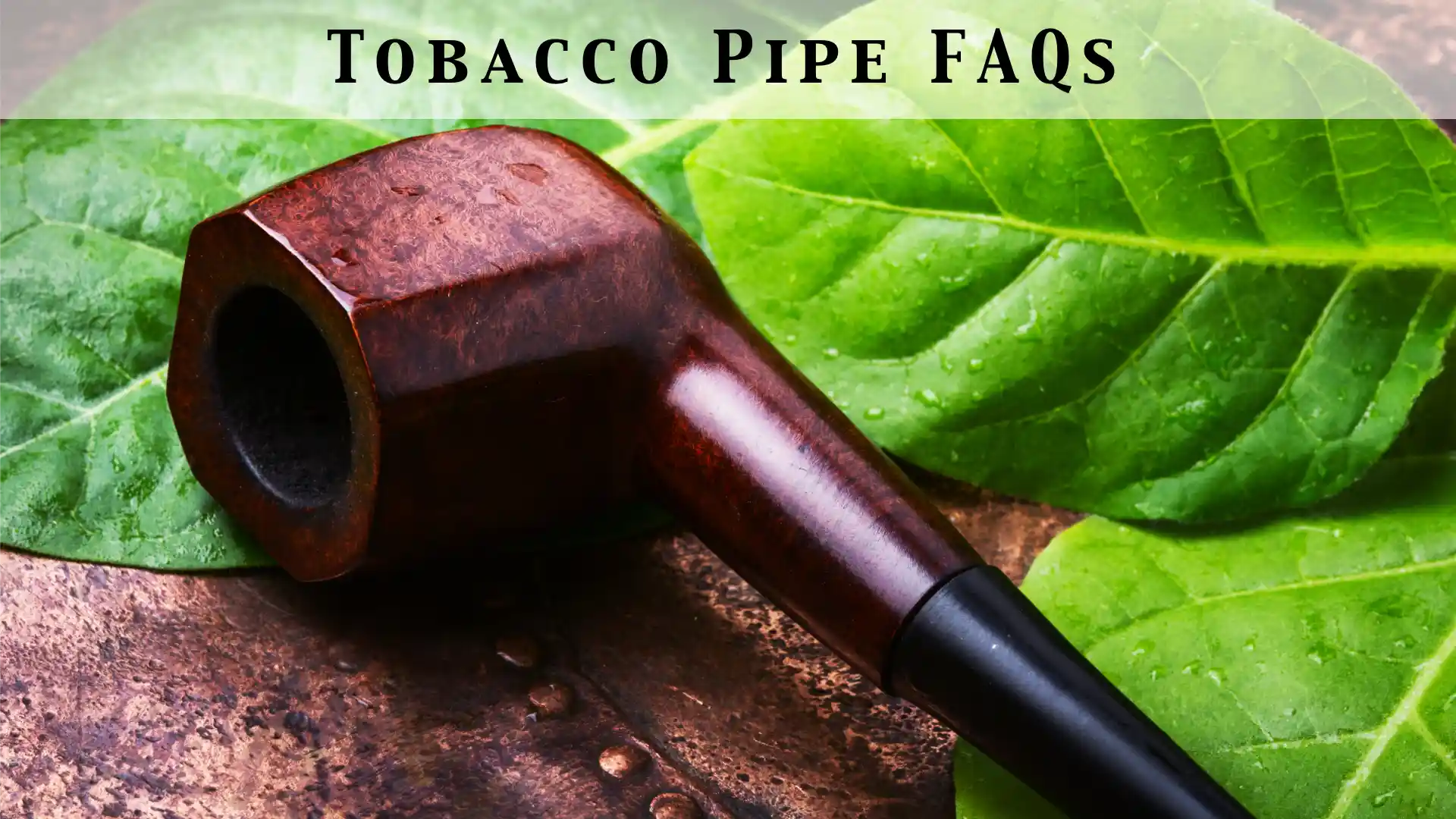 Frequently Asked Questions & Answers
BRIARVILLE – OUR STORY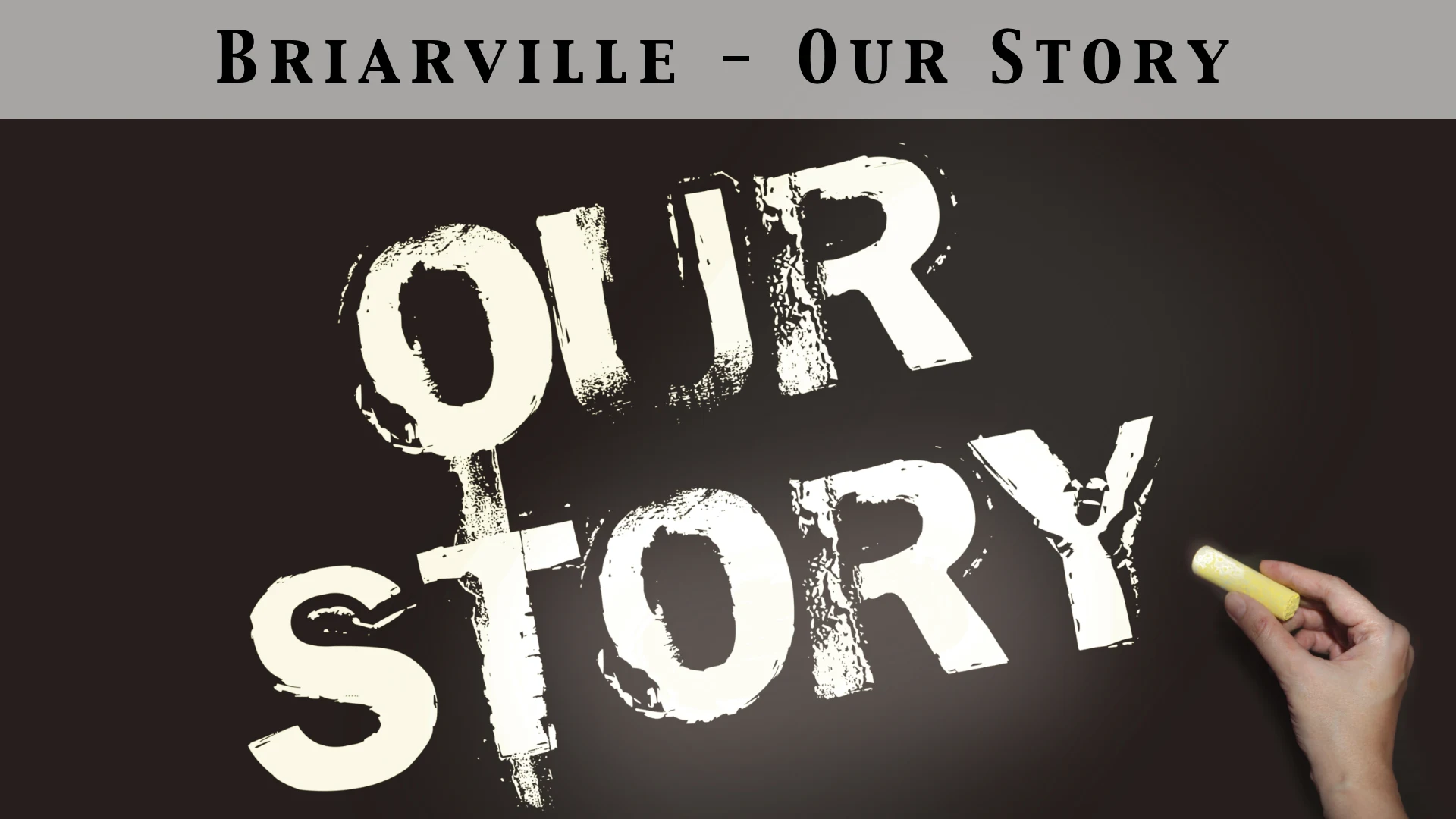 Read Our Business Story & Learn Why We're Here
"Find a Need And Fill It" is the hallmark of all successful businesses. Another hallmark is, "Turn A Problem Into An Advantage". In late 2012 Ric Farrah, the founder of Briarville Tobacco Pipe Repair and Restoration, turned to both to create the industry leader in pipe repair.

First the problem. Farrah lost his corporate position as Director of Recruiting at a medium sized trucking company in Nashville, TN after the firm was sold. Seems the guy who bought the company had a nephew needing a job. Now without a gig Farrah turned to his roots over-the-road and signed on as a driver with a temp company serving the trucking industry. While deciding what to do next he vowed never again to put his career in another man's hand. As the story unfolds, you'll see a problem will often lead to an equal or greater advantage.

In the 80s and 90's the tobacco pipe industry was in a state of flux. Hand rolled cigars were quickly gaining popularity. The corner brick and mortar pipe shops were disappearing or ceding valuable retail real estate to "sticks". Where you could once easily visit your neighborhood shop for great conversation, supplies, and repairs, these social establishments were simply fast fading into a bygone era. The community which would gather locally at the table or in overstuffed chairs in their locals for a bowl of their favorite tobacco and swap lies were now congealing online – this time worldwide. The pipe industry was moving out of the brick and mortars to the Internet. The pipe enthusiasts didn't go away. The retail tobacco shops just changed direction; ergo the need.

In the early to mid 2000s a sort tobacco pipe renaissance of sorts was taking shape on YouTube. The YouTube Tobacco Pipe Collectors channel was gaining subscribers and growing as pipe enthusiasts were showing off their collections and independent pipe carvers had an audience in which to show off their wares. One of those pipe carvers was Nashville broadcaster, television weatherman, and Farrah's brother-in-law, Joe Case, a woodworking hobbyist that turned to pipe making. Over time, Joe Case Pipes began gaining popularity on the channel and the pipe smokers were gaining more comfort doing business online.

Farrah, a longtime pipe enthusiast and hobbyist needing a real job and Case looking for growth and increased credibility within the industry collaborated and decided for a short time to throw in together and add a repair side to Joe Case Pipes to test the water. The cross promotion proved very effective and both companies' reach expanded. The need was there. Fewer and fewer shops were doing pipe repairs. Most of the shops still around were just sending off repairs to the few repair shops that served these dying brick and mortars. Farrah came up with Briarville trademark "Pipe Repair as Close as Your Mailbox" and hit the 'Net doing YouTube videos himself, mostly a tad silly but nevertheless offering useful tips in DIY pipe maintenance as well as where to send their smokers needing more work. The concept took off beyond any expectations. The quality of work and customer service coupled with the ease of doing business led to Briarville exploding growth and popularity.

The second generation of Briarville began in 2019 when Farrah retired and sold the concern to Rich Messineo. Rich, a retired pharmacist, joined the company in 2016 and rose to the position of lead technician in three short years. Messineo graduated from Florida State University in 1987, finished his pharmacy degree at Florida A&M School of Pharmacy in 1990 and is no stranger to business. From 2003 – 2010 Messineo owned and operated Hungry Trout Cigars with three locations from Utah to Florida.

When Rich Messineo bought out Briarville he used his chemistry knowledge to create three aftermarket products now available to the public. The first product called "No Oxi Oil" was developed to keep vulcanite stems from oxidizing, a problem that plagued pipe smokers since the advent of vulcanite. The second product is the only real product out there to actually remove oxidation from vulcanite easily and effectively. The third product is a pipe cleaner and sweetener, the same that is used in the Briarville shop daily. Since purchasing Briarville, Messineo added a third profit center adding his own brand of cigars. Teaming up a national wholesaler, all Briarville products are now available online at TobaccoPipes.com.

As Briarville nears their 10th anniversary it safe to say that the once figment of Farrah's imagination has grown to the leader of the industry. Briarville serves the global community with clients worldwide. There is no looking back. Expect Messineo to continue the exceptional growth and notoriety Briarville clients have enjoyed since the advent of Pipe Repair as Close as Your Mailbox TM.

This piece is dedicated to the memory of Joe Case. His kindness and support was instrumental in developing Briarville Tobacco Pipe Repair and Restoration.
BRIARVILLE – CONTACT US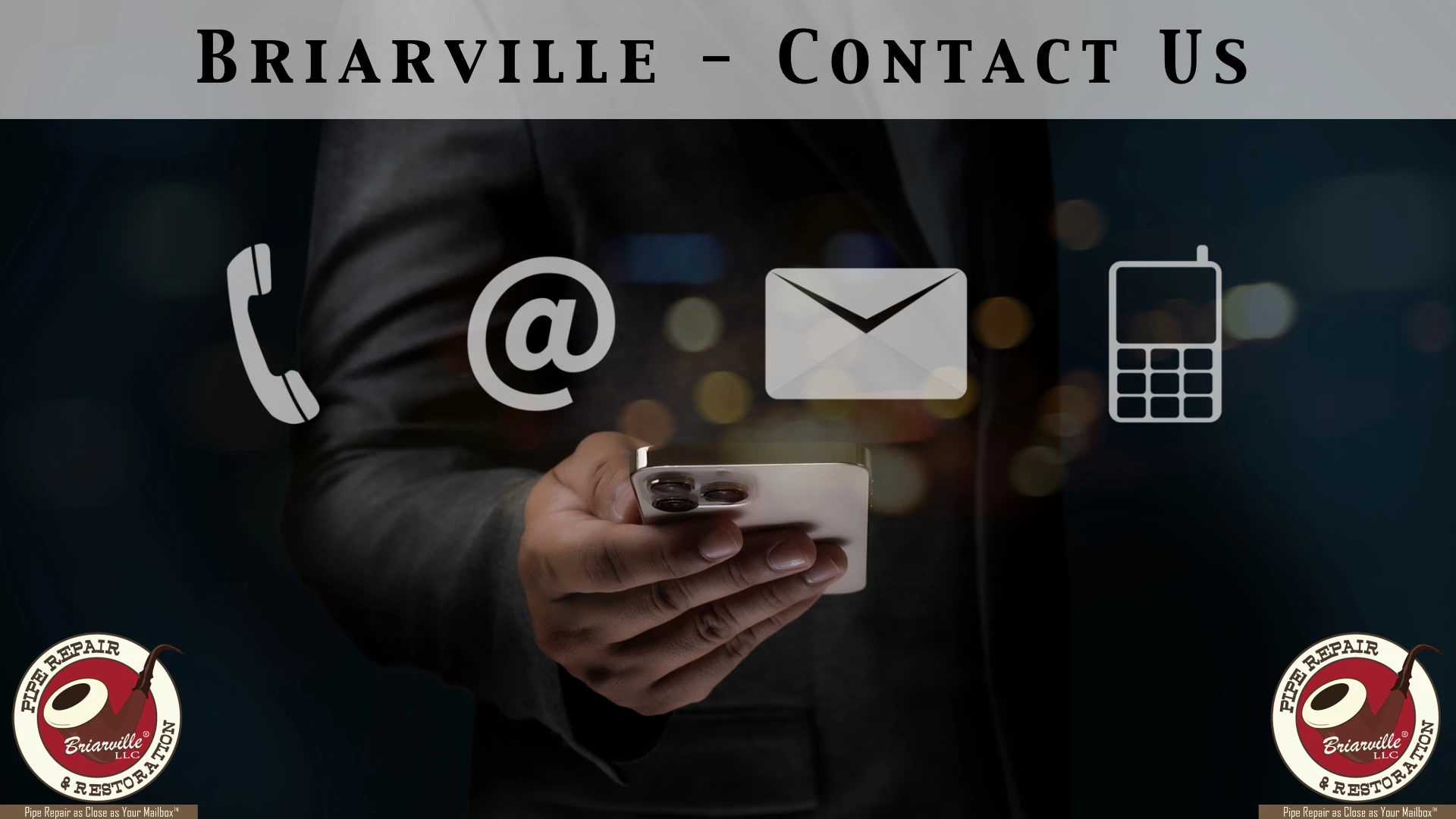 Reach Out to Briarville – We're Here To Help!
Briarville is a USA based company that serves Tobacco Pipe owners Worldwide since 2012. For the last 10+ years we have focussed on educating our clients on their tobacco pipes and the value in keeping them in Tip-Top shape. If you have questions, please use the form below to reach out to us for our assistance.
BRIARVILLE – RECENT ARTICLES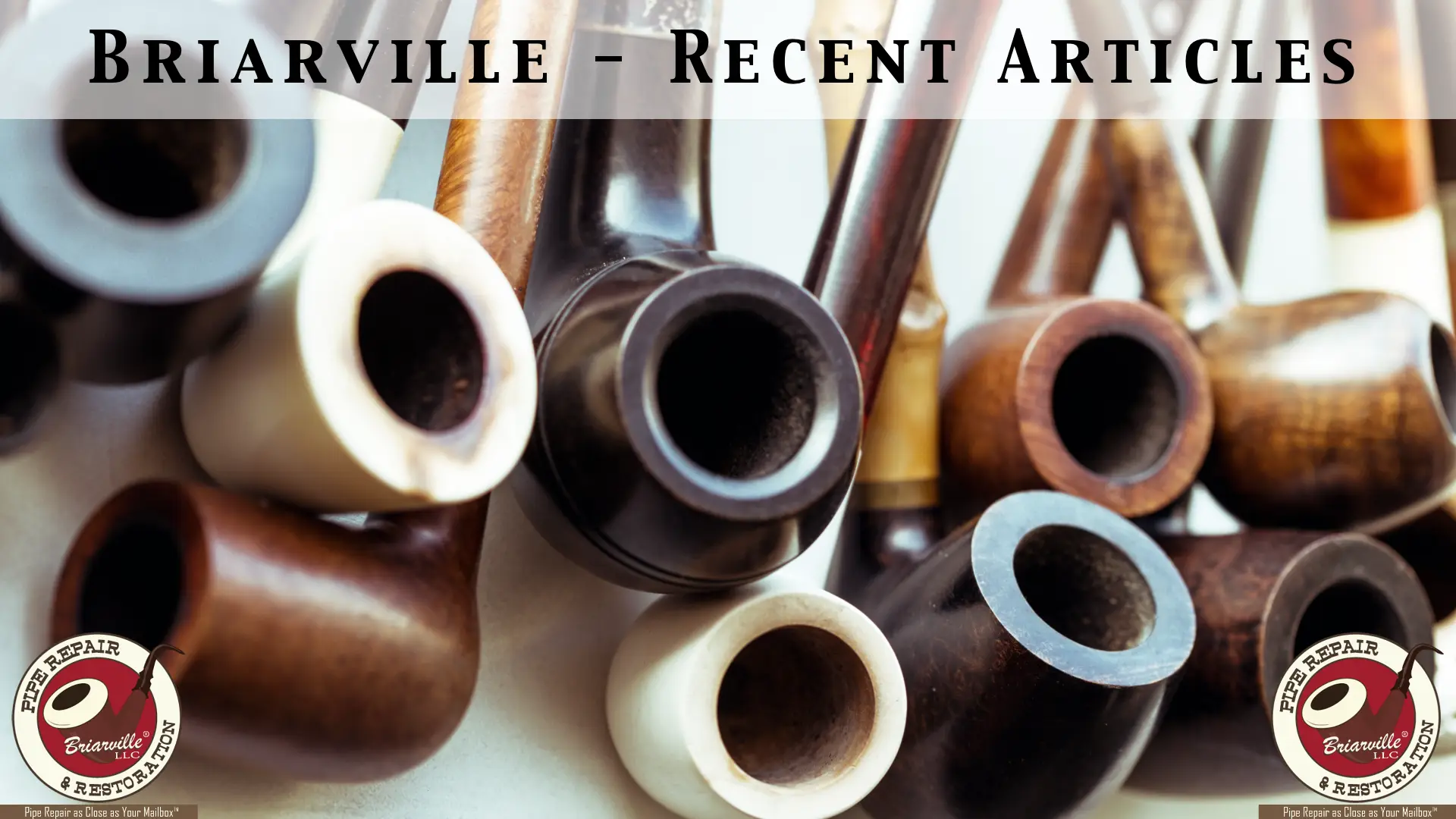 We Write Articles to Educate Our Clients – Worth a Read!
See What We Are Celebrating See What We Are Celebrating Our client list grows weekly. This year (2019) the 2000th client will join the Briarville family. We are ecstatic to say the least. The love and support for our little pipe shop has been nothing short of heartwarming. The relationships we've developed over the years…