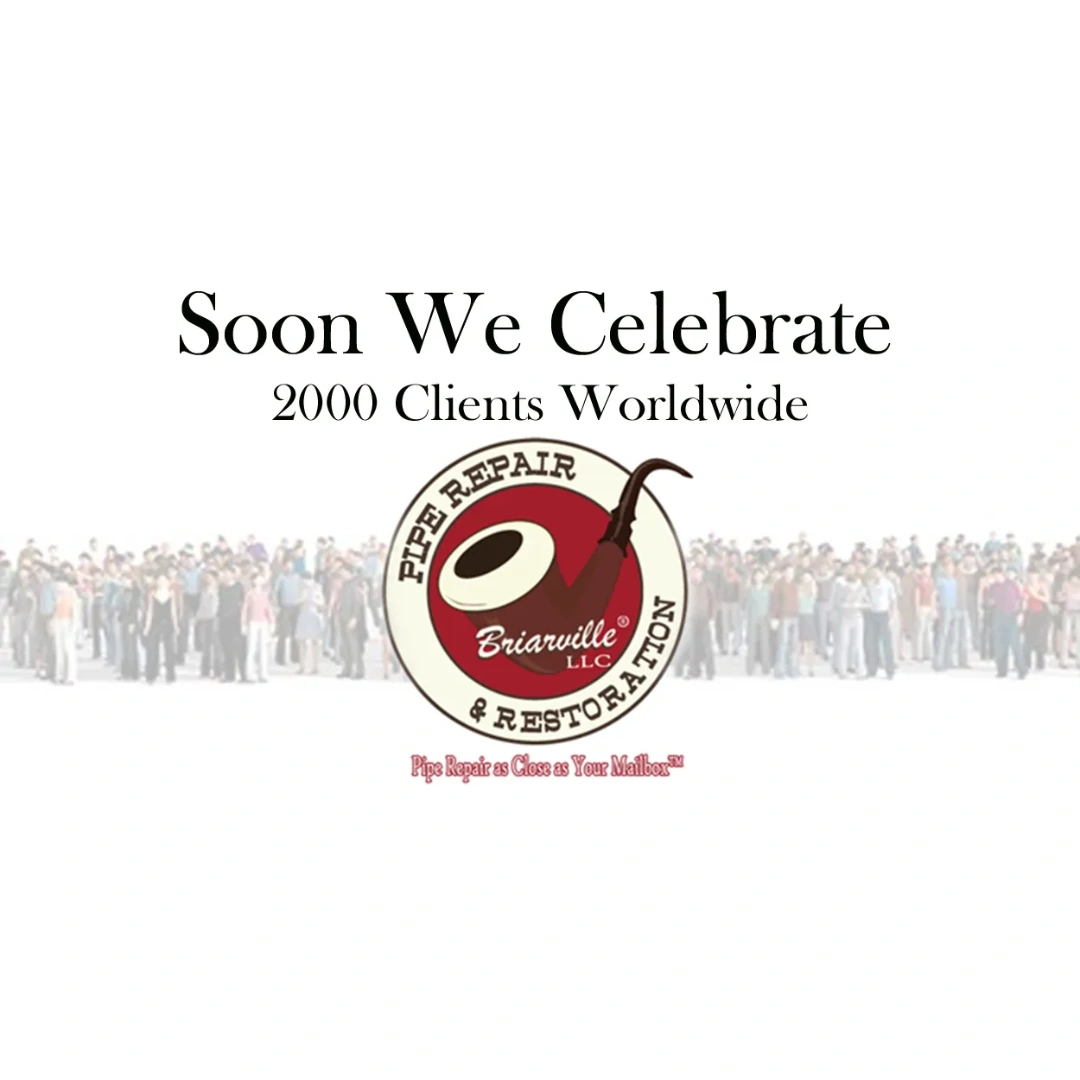 See What We Are Celebrating
See What We Are Celebrating
Our client list grows weekly. This year (2019) the 2000th client will join the Briarville family. We are ecstatic to say the least. The love and support for our little pipe shop has been nothing short of heartwarming. The relationships we've developed over the years become even more pronounced when we get a chance to chat over the phone or meet you guys in person at the shows and other pipe events.
Just for fun we are planning a bit of a celebration when the 2000th client checks in. Soon we'll be announcing two prize packages I promise you will love. The first package will go to the lucky 2000th client. Since this company is nothing without you, we will hold a drawing for the second prize package. Everyone sending in their pipes for repair or service from the first of the year until the 2000th client will gain an automatic entry.

2019 is a year for growth to better serve our clients with more of the things you need to keep our smoking pipe hobby happening. We've already updated the web site and improved your shopping experience so Briarville isn't just for repairs anymore. During our celebration period we'll be throwing out some great newsletter subscriber deals and special sales or perks like free shipping in the Briarville Store.
But what to do after the find?

We'll be announcing the prize packages in the coming weeks as we put them together. You can see a running total of our clients at the bottom of the Briarville Home Page. Must be 18 or older to enjoy Briarville. Void where prohibited.